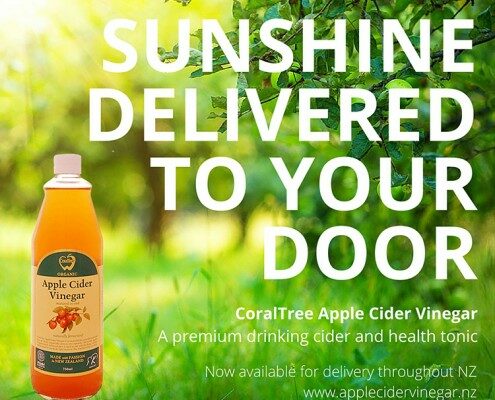 Singapore Food Event: Taste New Zealand Showcase
April 2017
Next month, CoralTree Organics founder Kim Baker is headed to Singapore for a very special event, showcasing the high quality and delicious food products and cuisine of our beautiful country, New Zealand!
The Taste New Zealand Cold Storage Food Fair is an annual event that will take place this year between 23-29 May. The Food Fair comprises a pop-up store at Plaza Singapura, one of Singapore's largest shopping malls located on Orchard Road, along with a two-week in-store promotion involving 25 of Cold Storage's premium outlets. Last year, around 1,500 people visited the Plaza Singapura pop-up store every day! Visitors can look forward to tasting and sampling some of New Zealand's finest fare, from artisan cheese and wines to healthy snacks, as well as enjoying live cooking demonstrations!
CoralTree will have a stall at Taste New Zealand for the seventh year running where you can meet Kim Baker in person, try some of our Premium products and stock up on our organic Apple Cider Vinegar. Liquid sunshine from pure, green New Zealand! We had a great time last year meeting lots of our amazing fans in Singapore and making lots of new friends and we this year we want to make even more.
Now is your chance to meet the maker and get your hands and taste buds around our liquid sunshine; our premium apple cider vinegar. If you're in or around Singapore from the 23rd-29th May, head on over to the Plaza Singapura and say hello!
CoralTree will be there alongside other premium New Zealand brands, such as NZ Honey Co's UMF-rated manuka honey, Jed's Coffee, Mother Earth snacks, Abe's Bagels, Annie's fruit leathers, Harraways oats and Ceres Organics.